Enhancing Curb Appeal With Colors: Tips for Landscape Design
Curb appeal is the visual attraction of a residence when viewed from the street. Creating a great street-side perspective by maximizing your property's assets and reducing its issues can be easy and affordable. Yet there can be incredible returns, such as increased property value.
If you feel your home's curb appeal could be improved but are still determining how to improve it. It might be difficult to determine where to begin, but planning your home's landscape can be easy. Whether you want to make modifications to your home to make it a more enjoyable place to live or to make it more appealing for resale, there are many things you can do without spending a lot of money to increase curb appeal.
In this article, we will discuss the significance of curb appeal, how to increase your home's curb appeal and the consequences of poor curb appeal.
Why Is It So Important To Have A Good Curb Appeal For Your Property?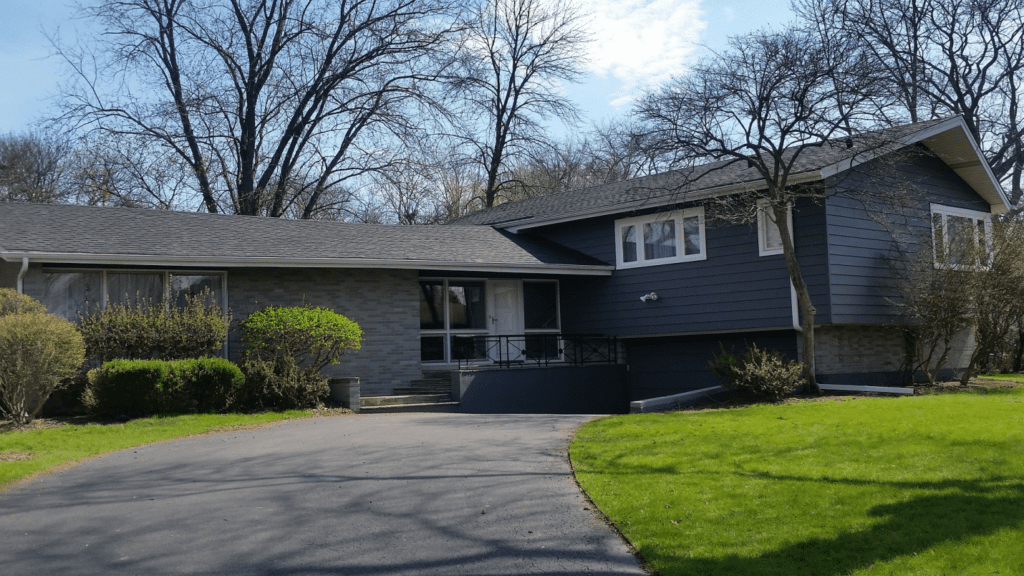 Important because a home with curb appeal appears well-maintained and appealing. When it comes to selling a home, first impressions make a difference. Updating a property's exterior may not be as spectacular, but it is, in many ways, more significant. Most purchasers decide at first glance whether they like the façade of a house. And sellers want ugly exteriors to help their prospects of selling the home.
The importance of curb appeal is unrelated to the amount of money invested in the property. However, what matters is what is done and the perceived value that can be created for the property. You could spend a ton of money rebuilding everything. Still, our ultimate goal is to produce something that will make people view the property as having great potential and beauty.
Improving a home's curb appeal will increase its value and facilitate a quicker sale. Houses are often valued based on a home's interior condition and characteristics, making it difficult for financial institutions to determine the actual value contribution of curb appeal.
But, on average, homes with manicured lawns and expert landscaping sell for more than comparable homes with poor curb appeal.
The Effects Of Poor Curb Appearance
Curb appeal is the first thing visitors will notice about your home. You do not want to give them a negative impression by having a home with poor curb appeal. Thus, poor curb appeal may discourage guests from visiting your property.In addition, poor curb appeal may discourage prospective buyers from viewing a house for sale. The house's yard and exterior are buyers' first impressions of it.
They may not be enticed to enter if they drive by before a screening. In addition, purchasers can compare the home's yard to those of nearby homes. If a home is the ugliest in a community, buyers may be hesitant compared to other, more appealing offerings.
In competitive marketplaces, neglecting curb appeal could be a grave error. Improving your home's curb appeal is crucial, particularly if you intend to sell the property.
Six Ideas For Improving The Landscape's Curb Appeal Of Your Home
In addition, boosting your home's curb appeal may increase your property value and yield substantial returns on your investment when you sell your home. Enhancing the curb appeal of your property can be a manageable investment of money or effort. We have compiled a list of simple landscaping ideas that you may use to enhance the curb appeal of your property. Regardless of your aesthetic preferences, these recommendations will assist you in enhancing the curb appeal of your home without breaking the budget or destroying the entire property.
They consist of the following:
Include Many Shades Of Color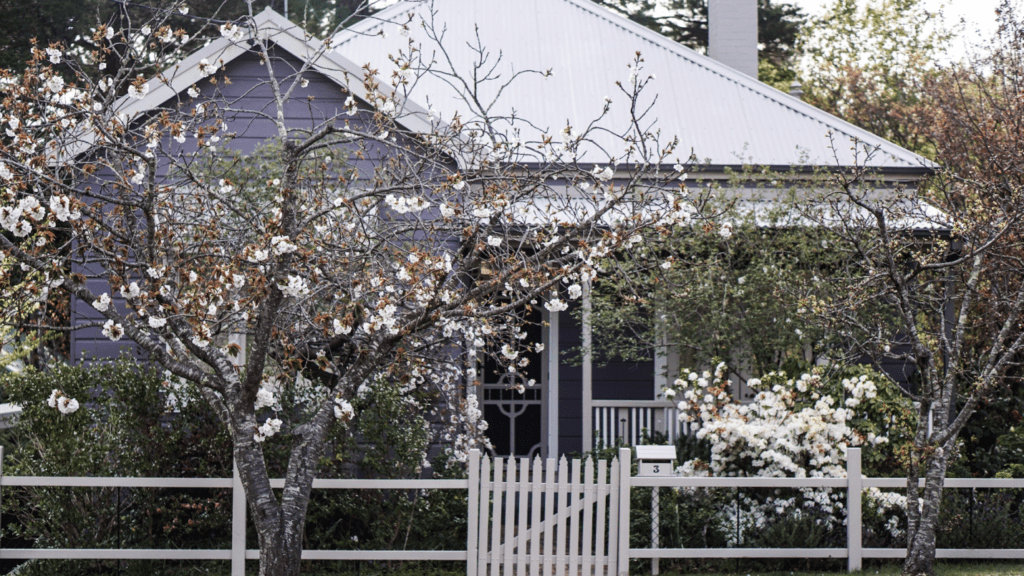 Color rendering for landscape design is important because the color is the most rewarding and difficult aspect. Color is one of the final factors in designing a landscape for curb appeal. Leaves and flowers with vivid hues can contribute to an eye-catching curb appeal. There are various approaches to this, including:
Including container plantings
Planting annual flowering plants
Including floral cutting gardens
Be certain to group your annuals in large groupings to create a professional and visually striking design. It is recommended to arrange your plants near a front entrance or gate if you're attempting to increase the curb appeal of your landscaping. Lastly, it is important to consider bloom time while installing plants. Suppose you need to consider this element carefully. In that case, you may have gaps in your landscape when nothing is in bloom or the region seems desolate.Some software you can use to show your landscape design in true color include:
If you're seeking inexpensive ways to boost your home's curb appeal, repainting your mailbox can significantly impact you.It may be advantageous to choose a new mailbox instead. If your mailbox is in disrepair, you should replace it with one that is both architecturally and aesthetically complementary to your property.
Your front yard's hardscape elements, such as pathways, a porch, or even a driveway, can be upgraded to increase curb appeal significantly. If you have a concrete path, consider replacing it with natural stone.
There are numerous strategies to enhance the visual appeal of a front pathway, such as adding a design or utilizing a superior material. In addition to adding a patio to the front yard, landscaping can increase a home's curb appeal. Many homeowners envision spending time outdoors in their backyards. Still, a lovely front patio or porch allows you to spend more time outside.
Extending or enlarging your front porch can facilitate this. A natural stone patio is also suitable. The surrounding stonework surrounding your front porch is also significant. Steps, entry pillars, or even boulders can go a long way toward making your front entryway more magnificent and enhancing the overall curb appeal of your home.
As for the driveway, you should explore a paver drive instead of a standard asphalt driveway. An accent wall is the final hardscaping piece to consider. Including a wall of gorgeous piled stone can distinguish your property from others and offer significant curb appeal.
Fix Broken Gates, Fences and Gutters
Inspect your home's gutters for debris. If these are detached from their mountings, try to reattach them to prevent giving potential buyers the impression that your home has not been well kept and may have experienced water damage.Make sure to clean, repaint and repair old iron railings and gates, and if necessary, paint or stain wood gates and replace broken hinges.
Perusing the best garden gates for an inexpensive replacement for a dated one is worthwhile.
Consider the best fence stains to spruce up your garden's worn-out fences, or examine garden fence design ideas and choose a replacement you can install yourself: home improvement stores offer elegant designs at affordable prices.
Generate Appeal At Night With Outdoor Lights.
In terms of curb appeal, landscape lighting may have a significant impact. Ultimately, you want your property to have curb appeal during the day and when the sun goes down. Using professional uplighting to accentuate your home's architectural characteristics is a consideration for front yard landscape lighting.
You don't want to be able to see the source of the light; rather, you want to see a gentle glow. It is something that can be accomplished by a professional. Whether it's awe-inspiring trim work or exquisite masonry, the proper lighting can illuminate the qualities that must be highlighted.
In addition to enhancing the aesthetic appeal of your front yard, landscape lighting offers protection and security. You can lessen the chance of tripping and falling by illuminating your steps, pathways, and driveway properly. In addition, a well-lit property might serve as a deterrent against illegal behavior. Far more probable than attempting to break into a well-lighted residence, a thief will target a poorly illuminated property.
Spread out your lights and utilize them to highlight a feature or piece of your scene. You'll be surprised at how much more dramatic and sophisticated your landscaping will appear after it no longer resembles a runway.
Include Color And New Mulch In Your Plant Beds
Plant beds are one of the best spots to consider when attempting to increase the curb appeal of your property. Bright flowers and well-maintained plants can give your front yard the desired wow impact.
We have discovered that hydrangeas and roses are two of the most striking front yard plants. But, you can speak with a landscaper about the types of plants and colors you choose so that a design can be tailored to your preferences. In addition, you should add a new layer of mulch with competent installation and professional edging. Professionally installed mulch will make a noticeable improvement in the curb appeal of your landscaping.
Many individuals must be aware that mulching should begin with bed preparation. It is a step that many homeowners skip when they dump out the mulch. A professional installation of your mulch will ensure you obtain the ideal quantity. Over-mulching or under-mulching might diminish the benefits of installing mulch in the first place.
Conclusion
It would help if you understood curb appeal and why it is vital, given how you may enhance the first impression of your home. Landscaping with curb appeal is one of the most effective methods to raise the value of your property. Before selling their homes, homeowners who take the time to improve their curb appeal typically sell their homes more quickly and for a higher price than homeowners whose properties lack curb appeal.